Want to Position Your Grip Perfectly with Every Swing?
Watch this Video Now!
"I have always maintained that the biggest fault in golf is the grip."
– Hall-of-Fame Instructor David Leadbetter
Our 100% genuine cabretta leather golf glove provides visual feedback to ensure a correct grip.
✅ Palm alignment positions the grip along the black section of the palm, placing the club perfectly in a golfer's hand
✅ When overlapping the hands correctly, lifeline indicator will align with the lifeline of the golfer's opposite hand
✅ When gripping the club correctly, the golfer will see two knuckles, achieving the all-important two knuckle grip utilized by most top players
✅ For the perfect grip, the thumb and four finger links are touching and will point to the right for right-handed golfers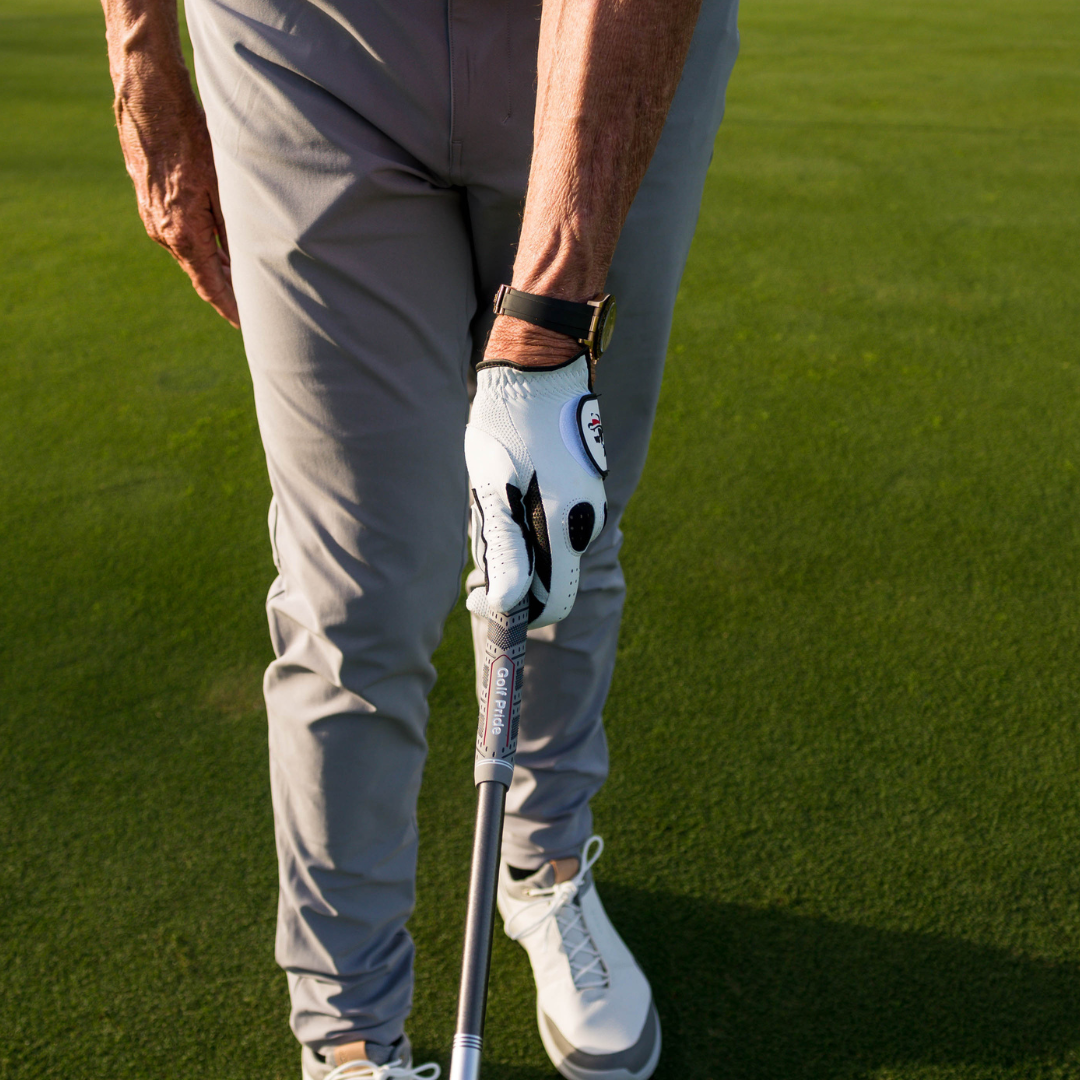 FINALLY, A TRAINING AID YOU CAN ACTUALLY PLAY WITH...AND IT'S 100% LEGAL!
The Leadbetter Glove Conforms with the Rules of Golf & Is Legal for Tournament Play

"Besides all the training aid benefit to this glove, it is as comfortable and durable as any glove you can find.  I've played 8 rounds in mine and there is no more wear than a normal glove.  After a while you will forget you have it on, it feels and functions just like any other glove.  The added benefit of this training aid is that if you forget you have it on or it is left in your bag you don't have to worry about some USGA infraction.
It can't fix every swing flaw you might have, but it can set you up with the proper grip to offer a chance at making a good swing.  I see no reason you can't use it every round. I know why David Leadbetter put his name on this glove, it is a great idea; finally a training aid that you can use for play."
Ryan Heiman

-

Founder, Indepedent Golf Reviews
100% MONEY-BACK GUARANTEE

Customer satisfaction is our number one priority.  We back our training aids with a rock-solid 30-day guarantee. 
Your Leadbetter Glove must provide the superior performance and the experience you're expecting, or we'll give you a prompt and full refund (shipping not included). 
We are proud to say that our customers truly "fall in love" with their Leadbetter Glove but if you're not totally happy, contact us and we will send you the simple return instructions.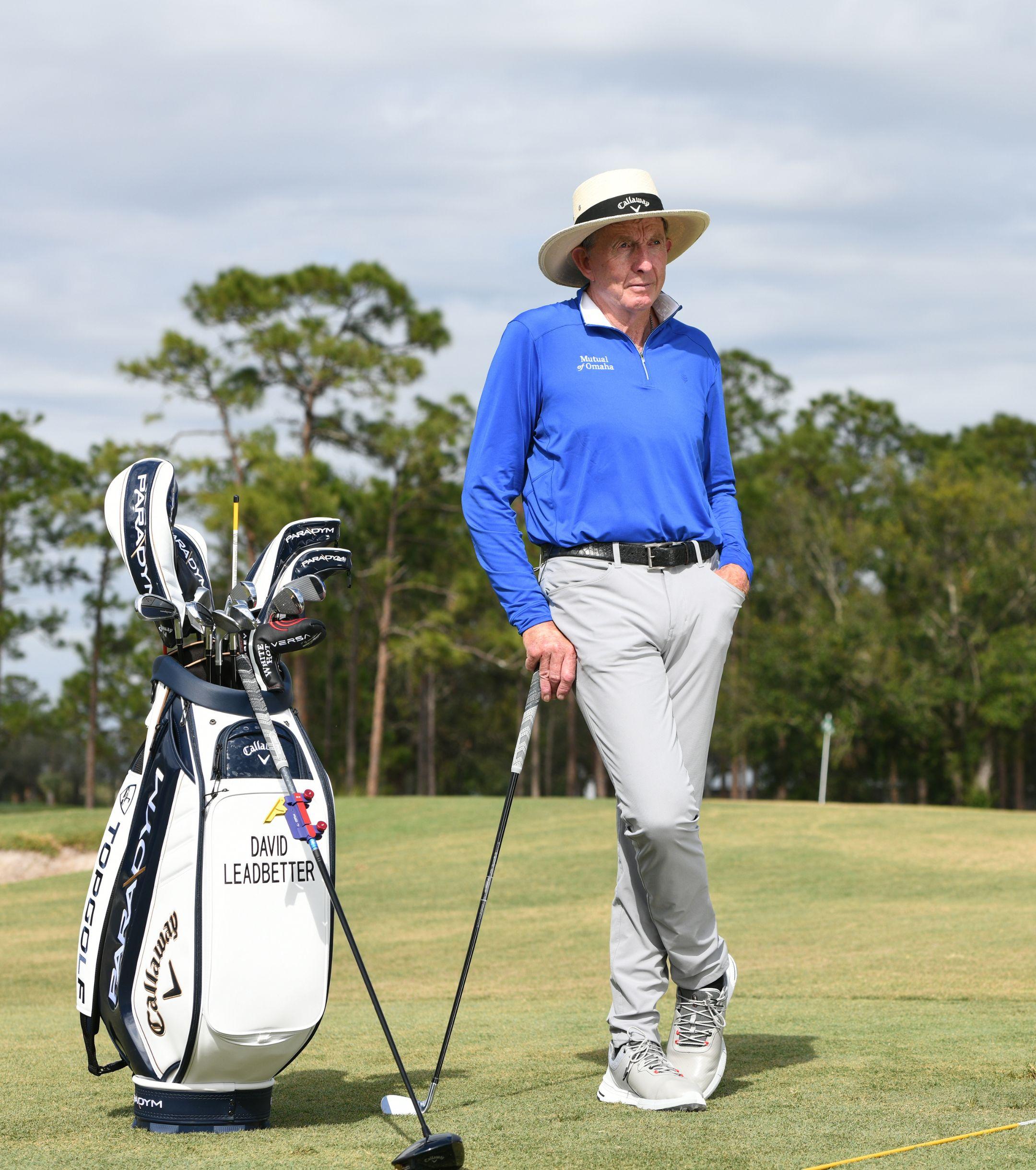 David Leadbetter
David Leadbetter is regarded by many as the world's premier golf instructor, 2017 PGA Teacher of the Year, PGA Teachers Hall of Fame member, founder of 35 global Leadbetter Golf Academies and regular contributor to Golf Digest.
His clientele includes 23 major champions; 7 world number ones and many more of the world's very best and most famous golfers.
He is also the author of eight golf instruction books making him one of the world's top authors of golf instruction books, with more than 1 million copies sold.
To make his teachings more accessible to everyone, David has designed multiple patented training aids throughout his career with the StraightAway being his best yet!