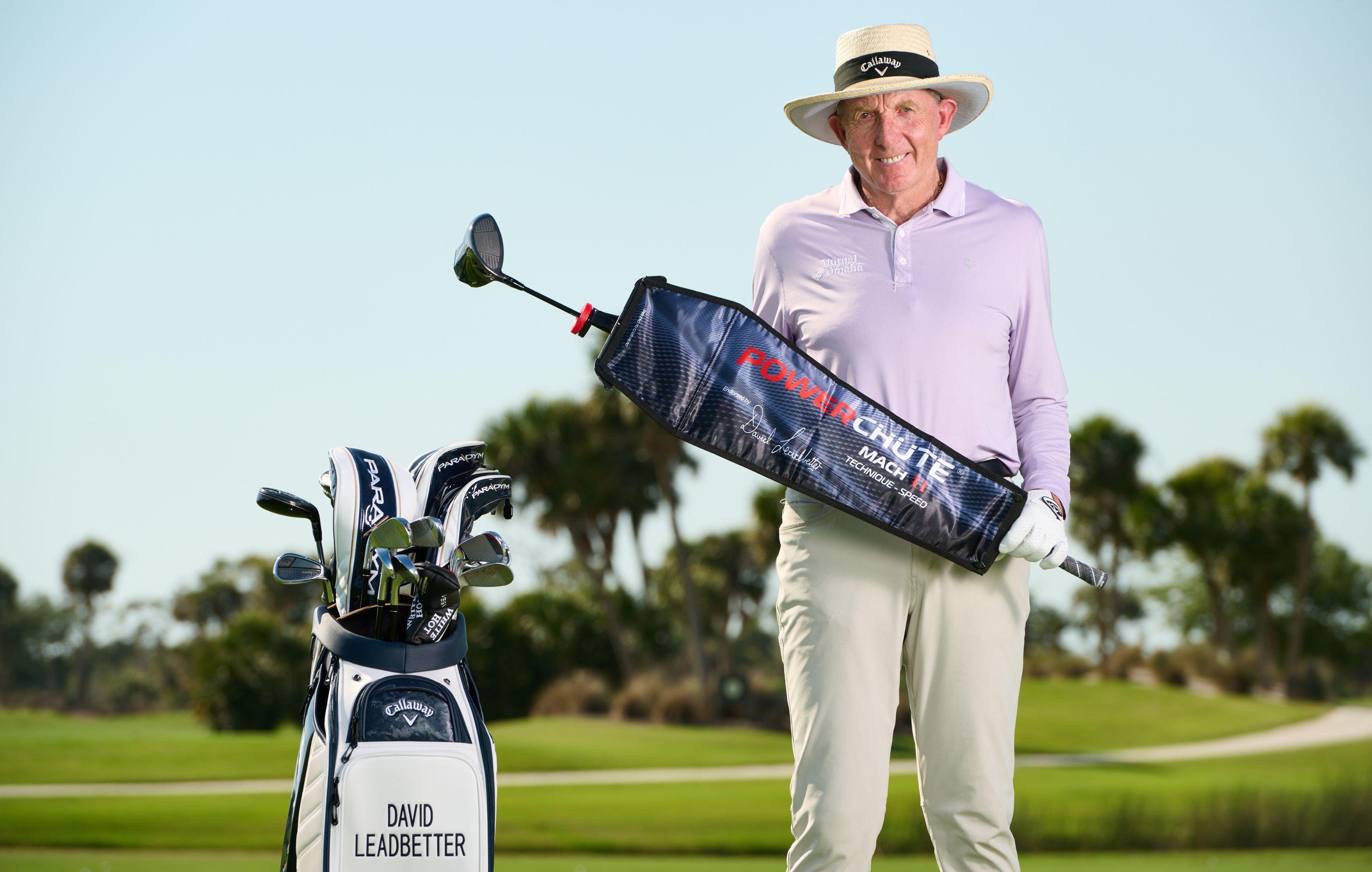 The POWERCHUTE® MACH II, co-designed by David Leadbetter, is THE ONLY training product on the market with 360º rotation.  It is the ultimate golf swing training tool for enhancing your golf swing, clubhead speed, consistency, and golf fitness.
IMPROVE YOUR SWING WHILE YOU PLAY!
POWERCHUTE IS THE ONLY TRAINING PRODUCT ON THE MARKET WITH 360º ROTATION!
- COMPACT & MOBILE
Take the POWERCHUTE® MACH II anywhere you take your golf clubs
- LIGHTWEIGHT & VERSATILE
Slips onto a driver or wood adding no additional weight, allowing you to train with your own clubs.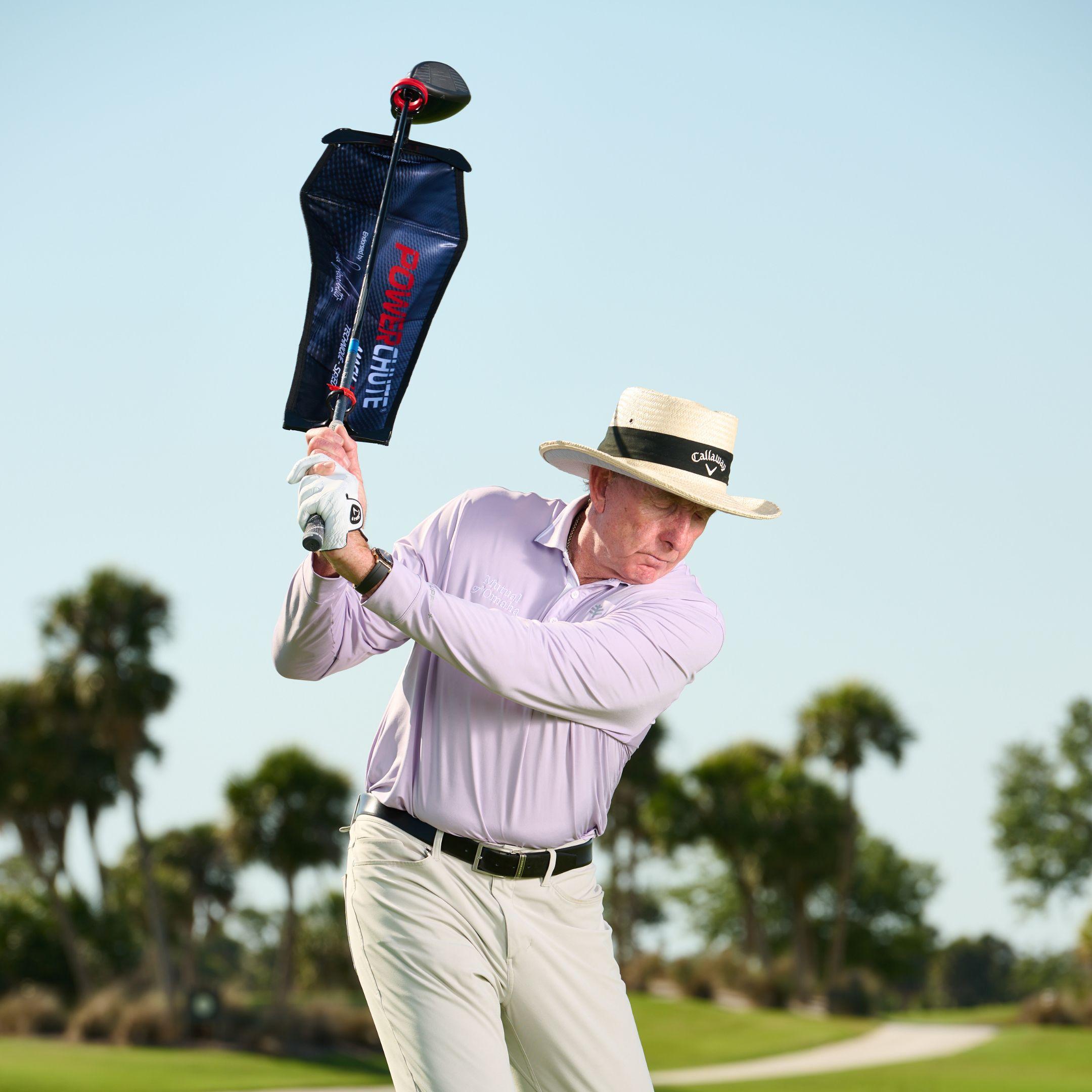 WHAT GOLFERS ARE SAYING...
⭐️⭐️⭐️⭐️⭐️
Excellent!
"My son is playing on his high school team needing some extra distance off the tee. The powerchute has helped both his and my distance gaining about 15 yards with improved swing plane. Definitely one of the best training aides we have ever used."
Derek H. - Verified Buyer
⭐️⭐️⭐️⭐️⭐️
Better Than I Was Expecting!
"I wasn't sure what to expect, but I really love it! I haven't been using it for too long but I've already seen a tremendous improvement in my distance. All of my friends have asked to try it and been suprised by how much resistance there is. I can't wait to keep testing it out. For the price, I highly recommend giving it a go!"
⭐️⭐️⭐️⭐️⭐️
Holy Moly
"Holy moly, super weird when I first tried it but then I got like 25 yards more on my drive. Highly recommend, really forces you to nail down your technique and "feel the swing" per se."
Roger P. - Verified Buyer
⭐️⭐️⭐️⭐️⭐️
On The Road To The Tour
"Fantastic!! I increased my driver swing speed to 131mph!!"
⭐️⭐️⭐️⭐️⭐️
I Was A Bit Skeptical
"I was a bit skeptical at first as all companies promise more speed, my initial reaction after first use was great, and with time I saw longer drives but also straighter more consistent iron shots."
⭐️⭐️⭐️⭐️⭐️
As A Golf Instructor...
"...I am always searching for ways to have my students understand and feel coiling, the loading and unloading of the swing. Once I tested the Powerchute Mach II, I have incorporated to my teaching bag!"
⭐️⭐️⭐️⭐️⭐️
Fits Just Right
"It works. I thought it would be too big and cumbersome for me. I am small in size and stature, but it doesn't get in the way at all. Both chutes fit on my driver and both have helped me hit the ball farther and straigher. Love them."
Elizabeth A. - Verified Buyer
⭐️⭐️⭐️⭐️⭐️
So Much Speed
"I watched a couple of the videos on their website and took a chance, now I'm ready to be a long drive champion! Ok, not really but I feel like one. There is so much speed when you take the Powerchute off."
The POWERCHUTE® creates aerodynamic drag, also known as air resistance. The Chutes use the force of air pushing in the opposite direction of the motion of the golf swing to create the optimal resistance, encouraging proper body positioning, precise coordination, and synchronization of swing sequences while also forcing the club and bat to lag back and snap through impact.
What is the result? More Power, Speed, Accuracy, and Distance.
This innovative design was engineered so golfers and baseball players at any experience level, without conscious effort, naturally use their golf clubs and bats the way they were intended. You don't need better clubs or bats. You just need to use your clubs and bats better. The POWERCHUTE® is designed to do that and more.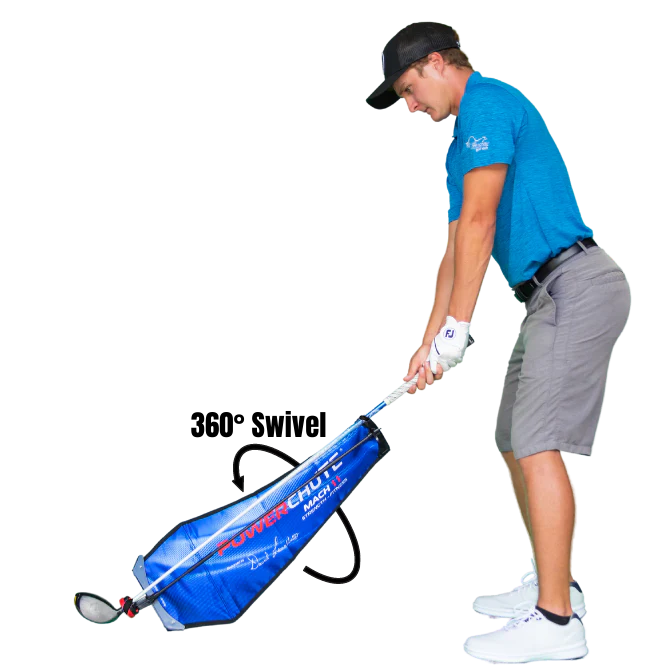 The POWERCHUTE® MACH II fits perfectly on any driver or wood.
The 1.5 inch ring opening a the top and 2 inch rubber ring at the baseof the unit allow the unit to slide down and sit perfectly on the head of your club.
The pioneering design of the POWERCHUTE® MACH II not only makes the chutes featherlight and interchangeable, but also aerodynamic.
The combination of the Chute material, design, and how the Chute and frame conjoin effectuates a 360° degree rotation.
The polyester material used for the patented design of the POWERCHUTE® is lightweight and durable, easy to care for, as well as stretch, shrink, and abrasion resistant.
This means you can use your POWERCHUTE® every day for years, and it will perform as well on swing 10,000 as it did on your very first swing.
The Chutes are constructed to be quickly and easily put on and taken off the POWERCHUTE® MACH II frame.
While not in use, the Chutes can be rolled or folded and slipped into a pocket or bag for fast, easy access where and when you need to POWERCHUTE® your golf swing.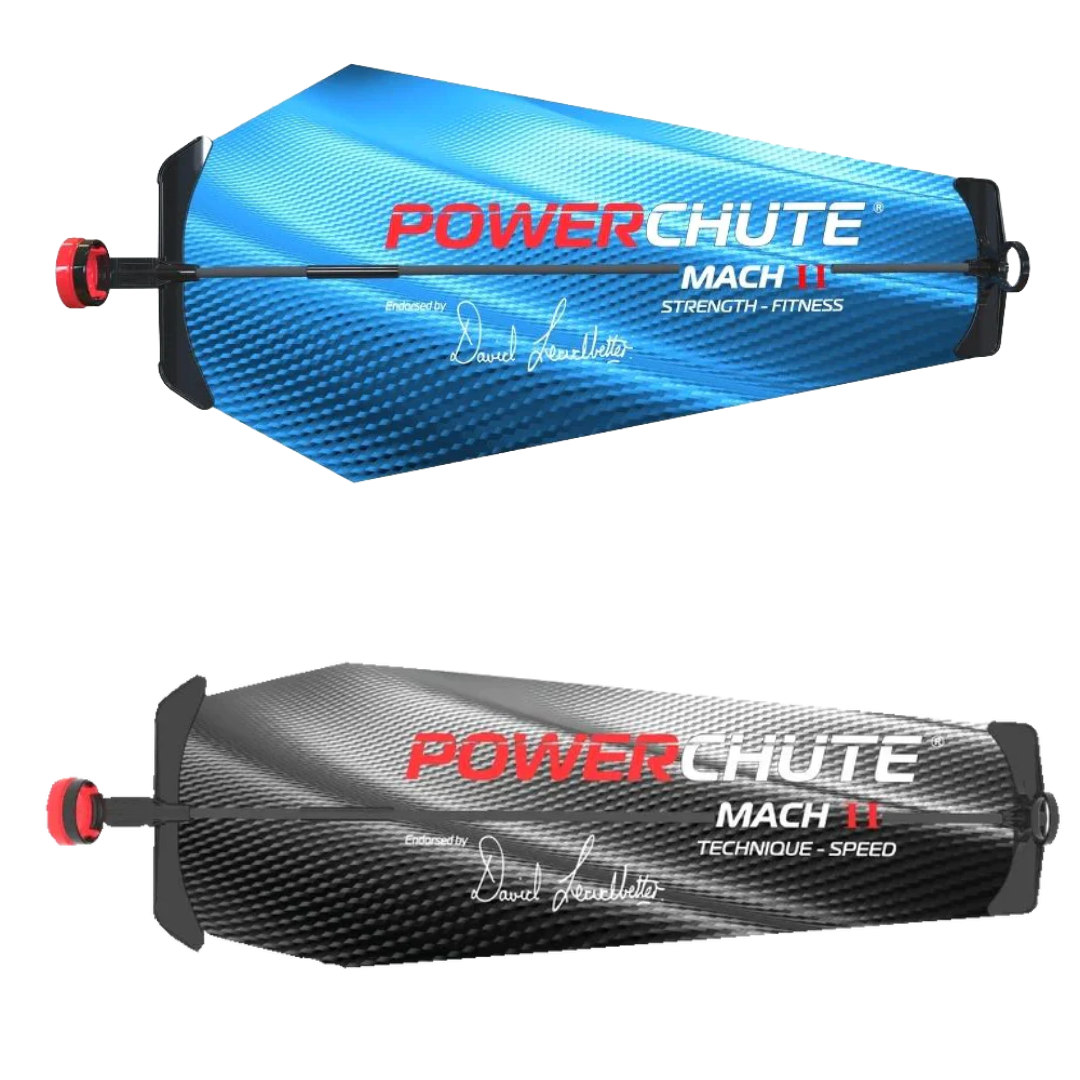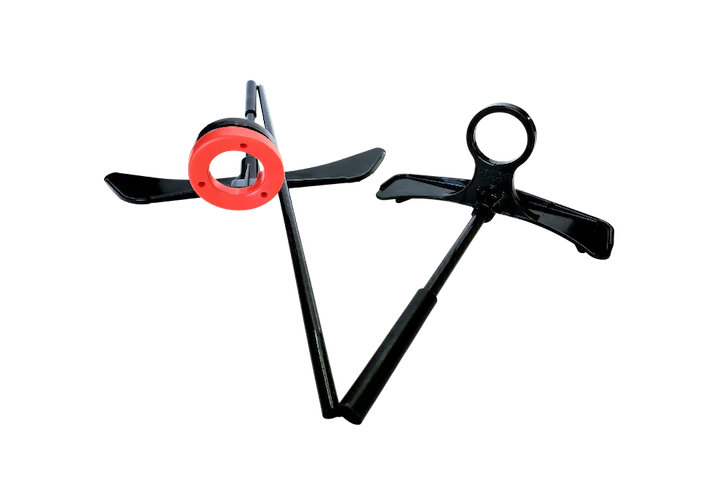 Polycarbonate is a strong and resilient plastic with tremendous tensile strength that can handle being pulled apart and stressed through repeated use.
The POWERCHUTE® was engineered using this fantastically strong and lightweight material because of its ability to hold up under frequent use and extreme conditions.
An Elastic Band completes the POWERCHUTE® frame design. By using a durable and flexible elastic band inside of the heavy-duty fiberglass tubing, the POWERCHUTE® MACH II can be reduced from 31 inches to 15.5 inches length in seconds.
This allows you to take the POWERCHUTE® with you anywhere and everywhere.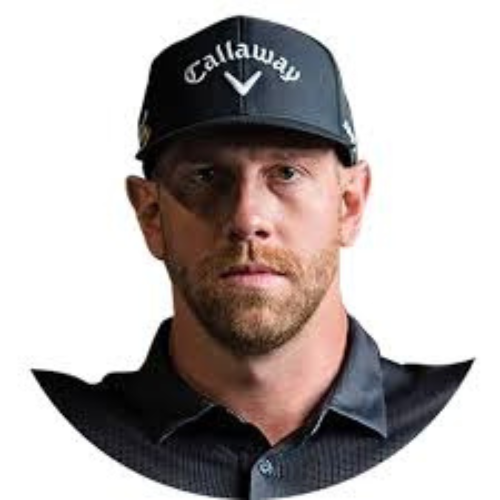 "I highly suggest you utilize it (POWERCHUTE® MACH II) on the driving range before your next round."
Josh Cassaday - Professional Long Driver and 4-time World Record Holder
100% MONEY-BACK GUARANTEE

Customer satisfaction is our number one priority.  We back our training aids with a rock-solid 30-day guarantee. 
Your Powerchute must provide the superior performance and the experience you're expecting, or we'll give you a prompt and full refund (shipping not included). 
We are proud to say that our customers truly "fall in love" with their Powerchute but if you're not totally happy, contact us and we will send you the simple return instructions.
WHY THE TRADITIONAL METHOD OF ADDING WEIGHT DOESN'T WORK
Traditional methods used to increase swing speed, like adding weight to bat or club prime the wrong muscles and it effectively makes you slower.
Watch this video to learn the science behind the swing, and see why PowerChute should be the only product you train with!
WORLD-RENOWNED GOLF COACH, DAVID LEADBETTER INSTRUCTING WITH THE POWERCHUTE® MACH II
JOSH CASSADAY
4 time world record holder Josh Cassaday says, "I highly suggest you utilize it (POWERCHUTE® MACH II) on the driving range before your next round."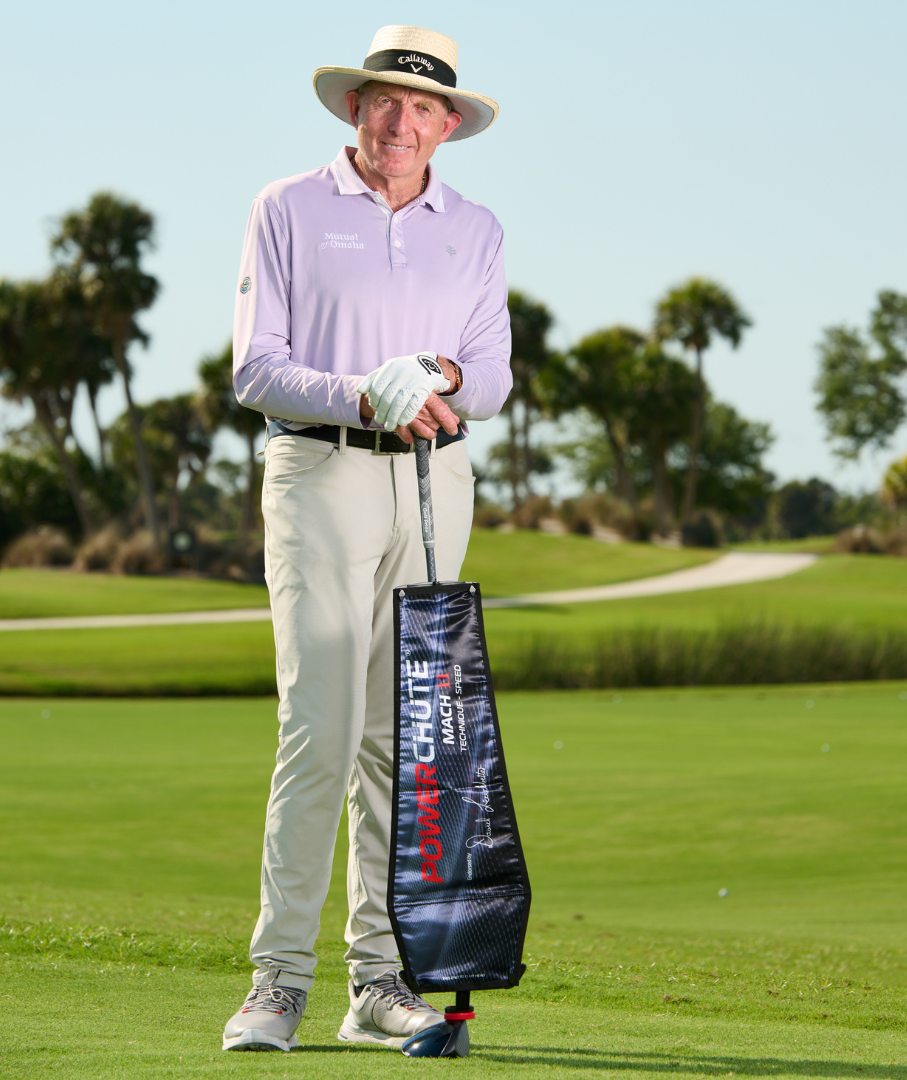 David Leadbetter
David Leadbetter is regarded by many as the world's premier golf instructor, 2017 PGA Teacher of the Year, PGA Teachers Hall of Fame member, founder of 35 global Leadbetter Golf Academies and regular contributor to Golf Digest.
His clientele includes 23 major champions; 7 world number ones and many more of the world's very best and most famous golfers.
He is also the author of eight golf instruction books, including recent best seller, The A Swing, making him one of the world's top authors of golf instruction books, with more than 1 million copies sold.